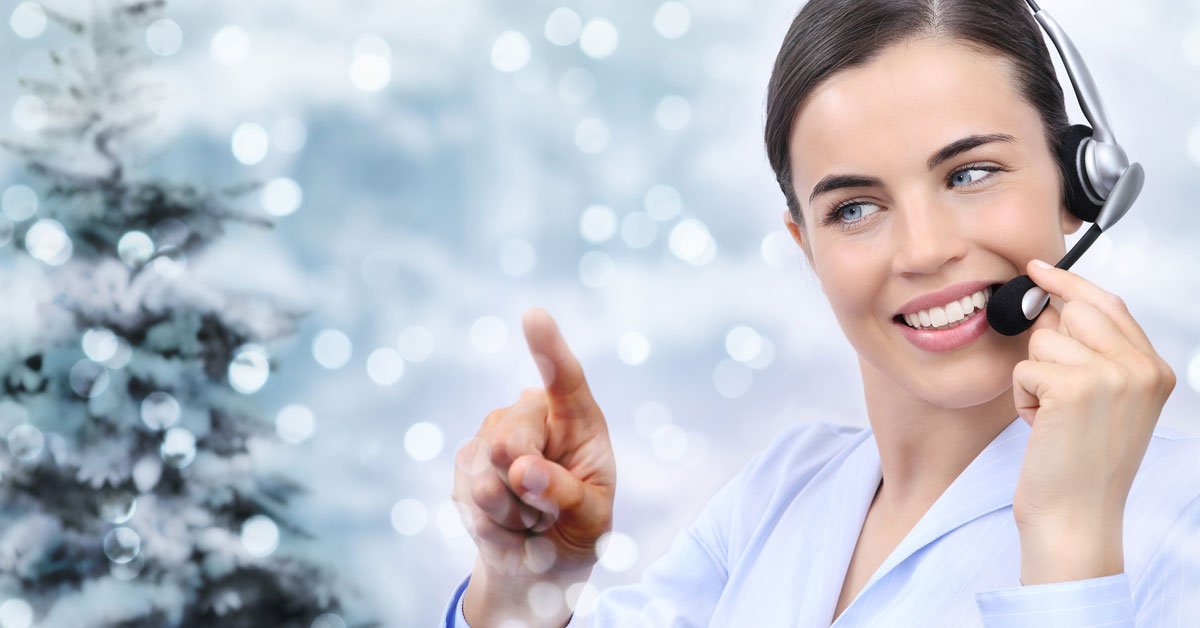 All it takes is one bad snowstorm to disrupt your company's telephone service. And when extreme weather conditions hit, your staff may not be able to get into the office to take your customers' calls even if your telephone system is working. The solution to these problems is to have a contingency back-up plan with a professional call center based in a different location that can cover your customers' calls when your staff is snowed in or your telephone service is down.
Professional Call Center Partnership
A professional call center partners with you to take your business' calls whenever you and your staff are unavailable. If you are snowed in, they provide a full range of communication services based on your preferences and protocols.
Call center professionals work with you before a crisis to create scripts and protocols for agents answering your calls to follow. Protocols also include how you would like your calls routed and how you would like to receive your messages. With all these arrangements made prior to you getting snowed in, your call center agents are ready to take your business' calls precisely as you have specified and can begin doing so at a moment's notice. At Responsive Call Center, we can handle all of your communication needs 24 hours a day, 7 days a week on an as-needed basis.
Call Answering – Whenever you need call answering and message delivery back-up, Responsive Call Center's experienced agents are available.
Message Notification – You decide how you would like your messages delivered – to your cell phone by text, by pager or via landlines, email, or fax.
Email – Responsive Call Center's agents can answer both inbound and outbound emails as you specify.
Appointment Scheduling – Responsive Call Center makes sure this function continues so you never miss the opportunity to serve your customers.
Emergency Dispatch Scheduling – If your staff needs to be dispatched on an emergency basis, our professional agents can handle the task according to your company's protocols.
For over 40 years, Responsive Call Center has been there for companies needing call management services during emergencies including staff being snowed in. We have trained live operators available all day, every day so there is no reason to worry about how your calls will be handled. You'll never rely on answering machines or automated systems again, and your customers will sing your praises for it.
Contact us to find out how we can help you best manage the calls that are most important to you when your team is snowed in or unavailable for any reason.